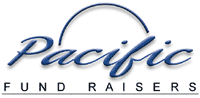 The Leading
Southern California Fundraising Company
Our main goal is to always achieve a high level of customer satisfaction with the services and products that we provide. This simple approach has effectively fueled our growth since we opened our doors in 2000. We're thrilled you've decided to visit us and hope that we can work together to create a successful fundraiser.
We hand select the highest quality foods in each of our brochures. All items are made in the U.S.A. and most items are made locally in California. For instance, our Pops Kettle Corn is made fresh by hand in Tustin, CA.
From beginning to end we assist you with your own fundraising coordinator. We begin with a motivational kick-off that gives insight on what is being sold, a stress-free delivery at no charge, and outstanding customer support.
When it comes to experience, Pacific Fundraisers has learned how to adjust and adapt to any situation. We've worked with small groups of 10-12 students to upwards of 2,000. As a company, we understand that not every school is the same so we try our best to accommodate all needs.
We specifically select popular and new prizes every semester to keep students excited and motivated to participate. To reward students for their hard work prizes are free and cumulative for each student. Ask about our large group interactive prizes.
"Committed to simple programs with the highest quality of products."
"We have worked with Pacific Fundraiser for a pretty good time. We like when Andrew comes to our school and explains to the kids about the different fundraiser we are having. Kids love the tasty popcorn and especially those gummies. We love that delivery is on time and everything is packed in boxes with student names. When parents are missing an item their customer service is friendly and helpfully and they send the item within 5-7 business days. I will recommend Pacific Fundraiser to all the schools!"
"For the past 6 years, our Elementary School has partnered with Pacific Fundraisers. We have continued this partnership because of their commitment to ensuring a positive experience for both the school staff and our families. As a busy school site, we appreciate the support that they provide. From the super engaging Fundraiser Kick-Off until the day of delivery, there is always someone from their incredible team to ensure that all of our families are satisfied with their purchase and that all orders have been filled correctly. Thank you Pacific Fundraiser for helping us raise money for extra-curricular field trips!"
-Lorena
School Coordinator
"I first met Mr. Cheesecake (Richard) at an assembly. The way he interacted with the students was amazing [...] Richard was invited to our PTA meeting and again he was so friendly and explained everything to us parents with the same enthusiasm as he did to the students. The products that we received were great (just like he had said). I've known Richard for many years now. He is the same caring, friendly Mr. Cheesecake from day one. For here in Rialto, all PTAs are blessed to count with Richard And Pacific Fundraiser, always."
Thank you for allowing us to help with your fundraiser!